This augmented-reality pop-up print remediates The Witch of Malleghem, a 1559 image by Pieter Brueghel the Elder depicting a witch and her assistants removing "stones of madness" from villagers' heads. Through dramatic re-enactments and re-animations of the figures in this work, we reflect on the visual rhetoric used to de-legitimize healing practices outside of the dominant patriarchal religious/medical establishment in Europe during the period.
The image of the witch as a fraud leads us to the situation in which we find ourselves: those marginalized by the white-supremacist capitalist hetero-patriarchy continue to be excluded and doubted when it comes to specialized knowledge of healing. We take inspiration from Barbara Ehrenreich and Dierdre English's 1975 pamphlet, "Witches, Midwives, and Nurses: A History of Women Healers", which describes a history in which lay healers in Europe, predominantly women, were barred from their practice, though their methods were likely more scientific, safe, and effective than those of the exclusively male healers sanctioned by the church. We insert our own imaginary sub-plots into The Witch of Malleghem, speculating on the alternative pathways through which healing traditions persisted in the face of this suppression. We lean into the surrealism, grotesqueries, and absurdities of the original image and reclaim it with a sense of humour. Laughter, after all, is also a form of medicine.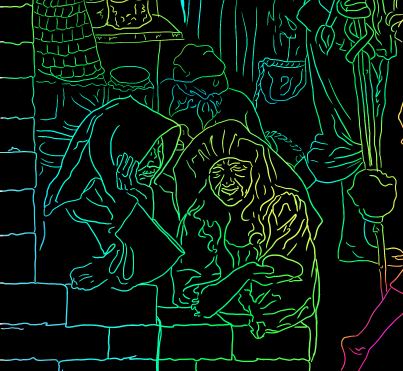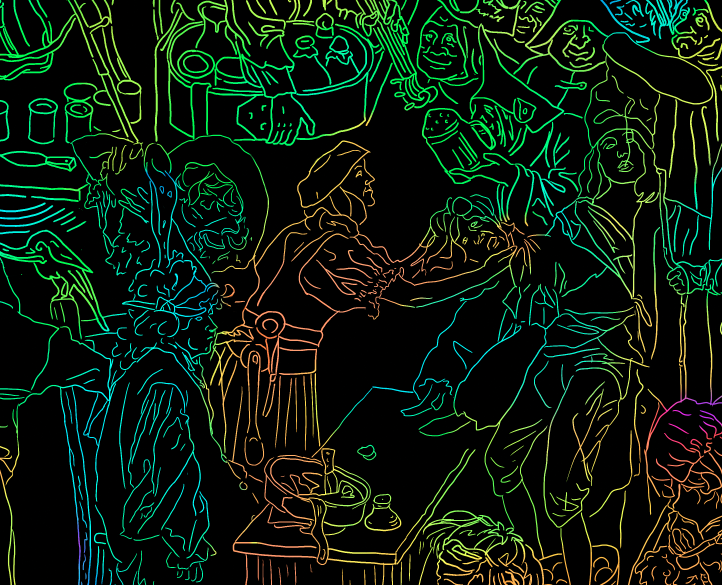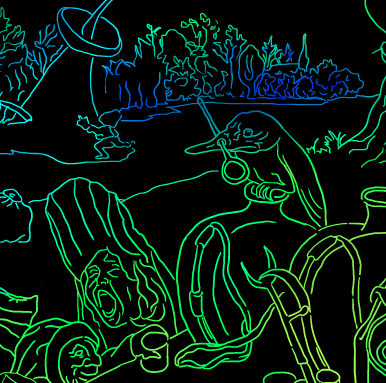 More information on how to obtain this print will be coming soon...